Would you like to be able to place your smartphone down on a flat surface and still view the screen with ease? Take a look at http://www.noreve.com/en and you'll find leather covers, cases and pouches designed for our mobile devices (including tablets) that are elegant, discreet and extremely practical.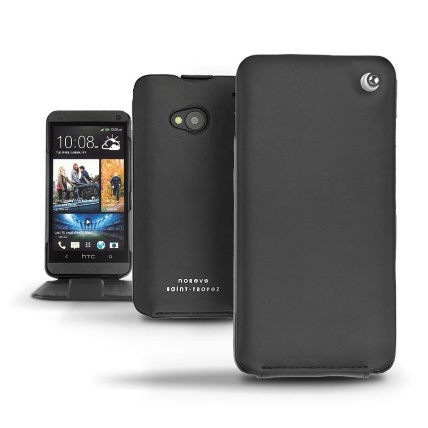 For instance, there are three different cases for the Xperia Z3: top clasp opening, side clasp opening and wallet-style side clasp opening versions. The two side clasp opening models include a foldable stand enabling you to place the telephone on a table at an angled position that's easily viewable.
Practical, tough and aesthetically-pleasing protective features…
These aren't the only smart features to be included in Noreve cases and covers. Each individual model of telephone (and there are a few of those!), boasts skilfully crafted leather cut-outs (done by hand) that mean you can use all the device's features without hindrance (charging ports, headphone ports, camera, flash etc).
As you can see by following this link, Noreve offers five different options for iPhone 6 covers (a cover with a top clasp or side clasp opening, both available in wallet-style version and a pouch and simple rear casing/shell). All of these come in a choice of colours and leather finishes on both the outside and in the interior lining.